Since OTT is slowly changing the game, a lot of actors are getting the chance to make a strong impact with their powerful performances. So today we'll list the 5 breakout role on Indian OTT.
Have you ever heard this phrase, "So-and-so actor delivered his or her breakout performance in so-and-so year." and wondered what exactly does a breakout performance mean? One Google search for the word and you'll come across the most basic meaning which is that a breakout performance is a term in the film industry to describe the performance of an actor or actress in a performance that contributed significantly to the development of their career and beginning of critical recognition. Like how Raj in
Dilwale Dulhania Le Jayenge
was the breakout role for Shah Rukh Khan or how
Maqbool
was Irrfan's breakout role.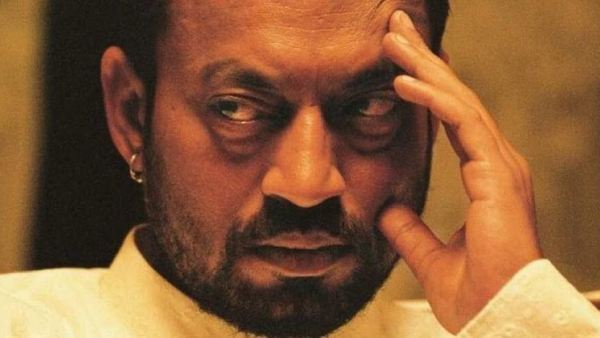 Irrfan Khan in and as Maqbool.
Basically, a breakout role is a role that lends an actor huge acclaim from critics and audience alike. For a lot of actors, their breakout role comes early in their career, and for others; it takes them years of acting gigs to finally land their breakout role. One example of the latter case would be Nawazuddin Siddiqui, who did countless thankless roles before breaking out as Faizal in the 2012 cult gangster epic,
Gangs of Wasseypur
.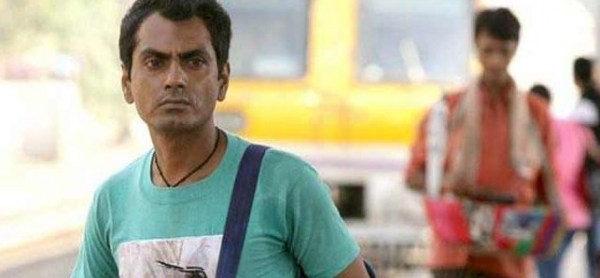 Before making big, Nawazuddin Siddiqui did many small roles. One such film is Talaash, where he plays a hustler called Tehmur.
Now since OTT is slowly changing the game, a lot of actors are getting a chance to make a strong impact with their performances. So today we'll list the 5 breakout role on Indian OTT. The list explicitly takes into account series that have come out in the past two years.
Nothing more can be said about Pratik's dynamic portrayal of a crooked and ambitious stockbroker in Scam 1992 that hasn't already been said. Pratik rose to overnight fame after the series released on Sony Liv in the first week of October. His raw and bold portrayal garnered huge praises from critics and the audiences. But Pratik isn't a newbie. In fact, he has been around for quite some time, working in Gujarati Theater and films. He has also done one Hindi film called
Mitron
but Scam 1992 is that one definite gig that turned him into national news. Everyone wanted a piece of him and his online presence grew massively after the show. It has been more than two months and people still haven't gotten over his performance.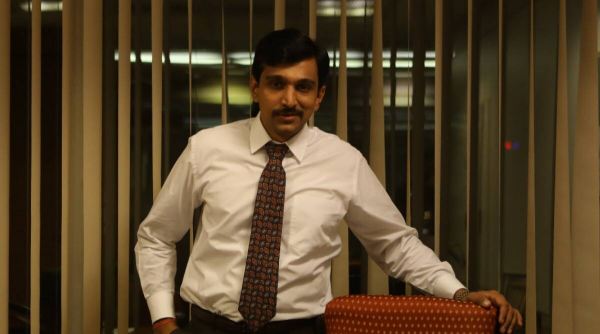 Pratik Gandhi as Harshad Mehta in Scam 1992
2. Jaideep Ahlawat as Hathi Ram Chaudhary (Paatal Lok )
Paatal Lok is one of the best Indian web series to have come out in 2020. The show is an investigative thriller that beautifully mixes the current political state of our country with ancient mythological elements. The show portrays the scathing reality of India in the most brutal and unapologetic way possible. And it does so with the help of the tremendous actors that inhibits the show. One such name is Jaideep Ahlawat who plays the lead role of Hathi Ram Chaudhary, a washed-up and ignored policeman who lands a big case that can drastically change things for him. But as he slowly starts going deep into the investigation, dark secrets come spilling out which puts his life in danger.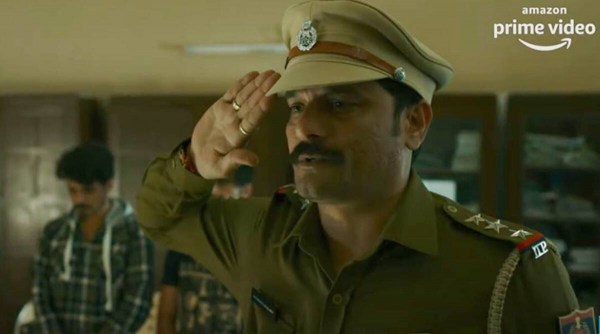 Jaideep Ahlawat as Hathi Ram Chaudhary in Paatal Lok.
Jaideep Ahlawat is tremendous as Hathi Ram and never slips out of the character. His scathing portrayal of a twisted and frustrated cop is breath-taking. Like other actors in this list, Jaideep has also been around in the Hindi film industry for a long time, doing small roles in films like
Khatta Meetha
,
Gangs of Wasseypur
,
Raazi
, etc but it is Pataal Lok where one can truly see his full potential as an actor.
3. Shefali Shah as Vartika Chaturvedi (Delhi Crime )
Delhi Crime is one of the best web-series to have come out of India and the only Indian series to have won an Emmy. This 7-part web-series encapsulates the investigation that followed the 2012 Nirbhaya gang-rape case. The show is beautifully written and crafted and has a hugely talented cast in place. But if there is one person who stands out among the hugely talented cast of the show, it is no one but Shefali Shah. Shah plays the role of DCP Vartika Chaturvedi, who lands the case and has to catch all the perpetrators behind the heinous crime within a week's time.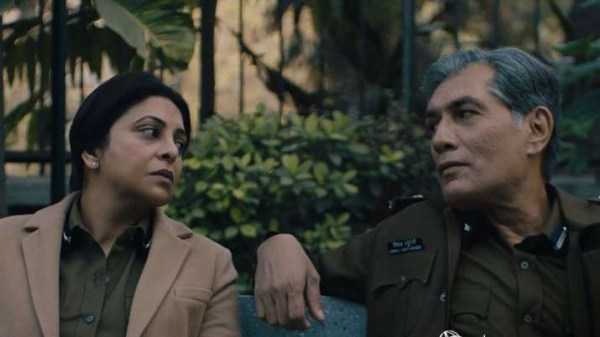 Shefali Shah in Delhi Crime.
Shah beautifully portrays the agony and desperation that her character goes through in the show. She uses her eyes to tell the shared pain of women who have to go through all kinds of humiliations and shame in a patriarchal society like India. Rarely do we get to see such powerful performances in Indian films and shows which is all the more reason to celebrate Shah.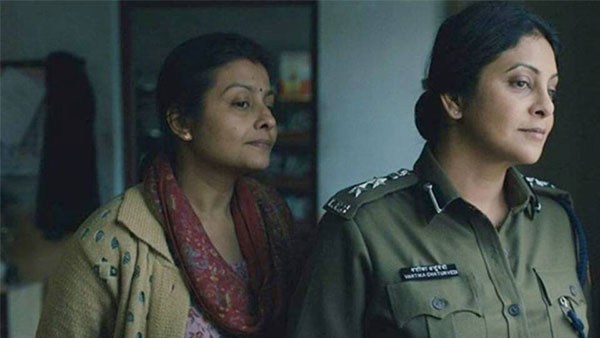 Scam 1992 is filled with great performances but if there is one actor who shines the most after Pratik Gandhi, it's Shreya Dhanwanthary. Her honest portrayal of a dedicated and blunt journalist, who exposes the Harshad Mehta scam, got her huge acclaim from everyone. She was so believable in the role that it almost felt as if the role was exclusively written for her. Shreya has been around in the Hindi film industry for quite some time now and has also starred in another hit Indian web series called
The Family Man
as a government spy. But it is in Scam that her acting brilliance is on full display and you could see the potential she has.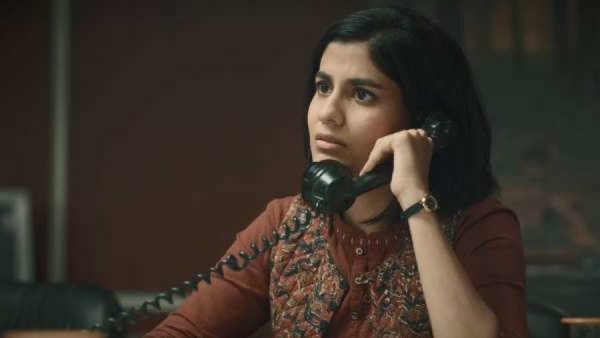 Shreya Dhanwanthary as Sucheta Dalal in Scam 1992
Next, Shreya will be seen in the second season of 'The Family Man'.
5. Divyendu as Phoolchand Tripathi (Mirzapur Mirzapur)
Mirzapur is another Indian web show in the long list of successful crime shows. The show has been praised for its writing and acting. It has a hugely talented cast with actors like Pankaj Tripathi, Rasika Duggal, Ali Fazal, Vikrant Massey, Shweta Tripathi but it is Divyendu who leaves the strongest impact on his viewers. His portrayal of an insecure son of a big-time gangster got him huge praise from everyone who watched the show. He is perfectly cast as this foul-mouthed, angry, and crooked guy who is obsessed with power and wants to rule over the city of Mirzapur. Although Divyendu has worked in a bunch of Hindi films, including the hugely popular buddy-comedy film
Pyaar Ka Punchnama
, it is the role of Phoolchand Tripathi that has turned him into a household name.