The Film Federation of India has recently submitted the 2019 Malayalam film, Jallikattu, which was probably one of the best Indian films of last year, in the foreign category of the Academy Awards. Since Academy Awards is one of the most prestigious and talked-about film awards, many people are now waking up to the magic of Malayalam cinema
It's safe to say that Malayalam cinema is slowly on its way to becoming one of the most interesting mainstream cinemas around the world. Malayalam films take off-beat, unusual themes and thread a powerful narrative around them, mixing traditional filmmaking with modern sensibilities. Their films are robust, raw, visceral, colorful, and political in the best sense of these words, and slowly, but surely, people are acknowledging this.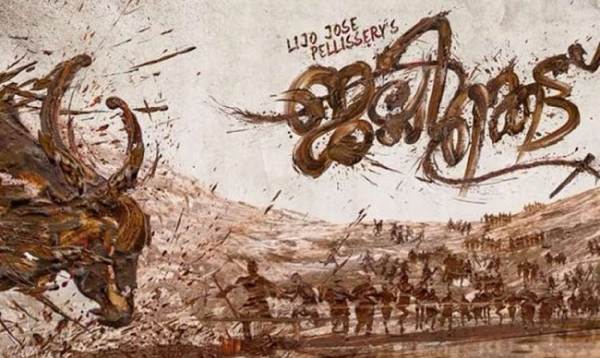 Jallikattu, a film by Lijo Jose Pellissery, has been selected by FFI to submit in Oscar's foreign category.
The Film Federation of India has recently submitted the 2019 Malayalam film,
Jallikattu
, which was probably one of the best Indian films of last year, in the foreign category of the Academy Awards. Since Academy Awards is one of the most prestigious and talked-about film awards, many people are now waking up to the magic of Malayalam cinema and are looking to watch more interesting Malayalam films.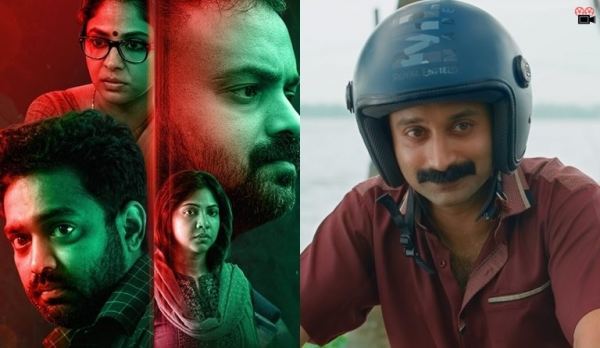 Stills from Virus(left) and Kumbalangi nights(right)
Keeping your best interest at heart, here are some of the best Malayalam films to watch if you are new to Mallu films. Mind you the list doesn't talk about the best Malayalam films, rather covers those films that you should watch as an introduction to Malayalam cinema.
Set in the coastal village of Kumbalangi, the film follows four brothers who don't get along at all but pine for a family. Written by one of the best screenwriters in India, Syam Pushkaran, Kumbalangi Nights sublimely portrays different shades of masculinity. The film can be best described as a film about men dealing with their individuality while also battling societal conditioning that expects them to behave in a certain way. Kumbalangi Nights has a great album, beautiful cinematography, and an always reliable Fahadh Faasil as a man obsessed with his machismo.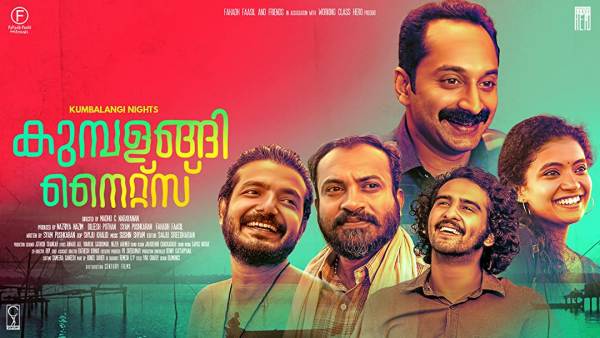 If you think Jallikattu was pure chaos, wait till you watch Ee. Ma.Yau. Lijo Jose Pellissery is a master of chaos and all his films reflect that. If his Jallikattu was about a village going cuckoo over a loose buffalo, Ee. Ma. Yau is about a village going crazy over a dead man. The film's title, which translates to R.I.P, reflects the politics around dead people in small villages. The film deals with a lot of issues that have become the staple of Lijo's films, like morality, masculinity, nature, etc., and yet never takes itself very seriously. There's underlying humor in this film which takes some time to get used to, but once you play along, it's one of the most visually enriching films you'll ever watch.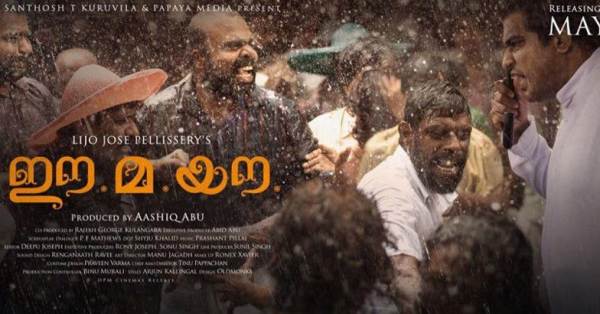 3. Virus (Amazon Prime)
Virus is a master-class in screenwriting. Plug even a single scene out, and the film would feel incomplete and incoherent. Such is the precision with which the film has been written and directed. Virus is a true story that encapsulates the horror that the state of Kerala went through in 2018 because of the Nipah Virus outbreak. It was a depressing state and the film doesn't shy away from showing the messier parts. The themes and events in the film are heavily dramatic but the film never goes overboard and remains subtle throughout. The film beautifully talks about humanity and the power of unity. It presents us hope in truly dark times and there lies its biggest strength.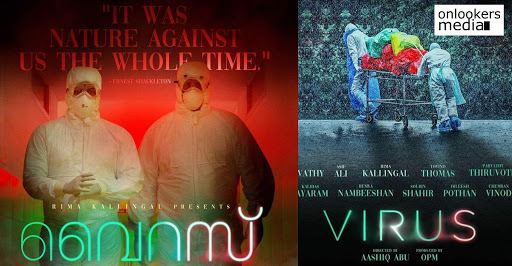 4. Premam (Disney+Hotstar)
India has produced a lot of romantic films and continues to do so every year but none comes close to the brilliance of Premam. The film encapsulates the love life of George at three different stages of life. While the story isn't new, it's the telling of it that is vastly original and beautiful. Alphonse Puthren captures the nitty-gritty of a small town in a very bittersweet way. He lets his film breathe by populating it with truly interesting and witty characters. The film marked a revolution in Malayalam cinema with its colorful tone, non-linear screenplay, groundbreaking editing, and beautiful camerawork. But the film's biggest achievement lies in introducing us to the very beautifully Sai Pallavi, who plays Malayalam cinema's favorite lady, Malare miss.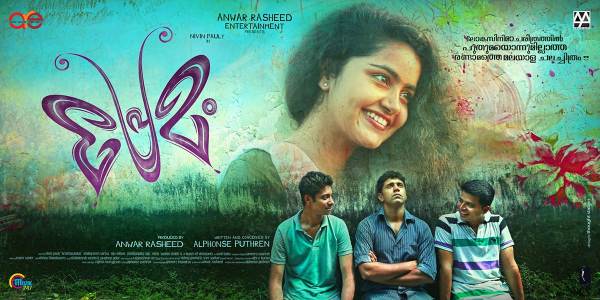 Another Lijo Jose Pellissery film on the list shouldn't come as a surprise by now. He is truly a genius and there's no better film to experience his cinematic brilliance than Angamaly Diaries. The film, set in the town of Angamaly, captures the day-to-day brawls between two gangs who are involved in the pork business. The film, again, has all the staples of a Lijo film with long takes, abrupt cuts, witty characters, and a sense of reality. His film breathes with raw energy. Although Angamaly Diaries is a gangster epic, it has some of the best food shots in the history of cinema.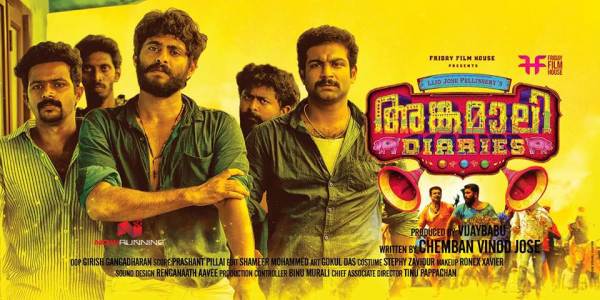 No one captures the nothingness of life in a more interesting way than Malayalam filmmakers do. They all have a knack for portraying the most mundane things with irresistible beauty and Anwar Rasheed is no different. His Ustad Hotel is a soulful film about food and the making of a chef. He imbues so much beauty and philosophy in the most mundane of scenes that the film feels like an extension of our reality. The film is about the relationship between a young man and his grandfather who runs a hotel. Ustad Hotel is a must-watch if you like your cinema to be presented with some lip-smacking delicacies. And if not, you can always rely on Dulquer Salman whose boyish charm will leave you smiling.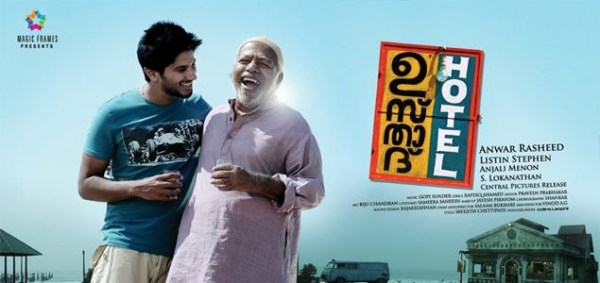 If you are oblivion to the genius of Fahadh Faasil, Njan Prakashan is the best film to dive into his vast and vibrant filmography. Here he plays a nurse graduate who is a true slacker and wants to get rich without having to do anything. The film is one of the most simple and honest films you will see that captures the behavior of young men who lack any motivation whatsoever. The film has been directed by the acclaimed Malayali filmmaker, Sathyan Anthikad who is known for making films about the working class and the various problems they face. Although his films deal with serious topics, they are almost always imbued with a lot of humor. Although Njan Prakashan isn't a great film, it's still a good enough film to get into Malayalam cinema.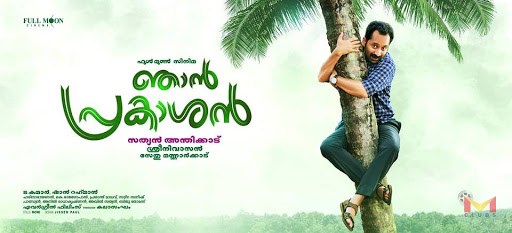 The Malayalam cinema has also gone through a much-needed change after the feminist movement that took place throughout the country and 22 Female Kottayam is a good example of it. The film narrates the story of a nurse who, after a horrific episode of sexual assault, decides to make her perpetrator pay in the most horrible way possible. Typically, the film would have had the hero save the heroine but 22 Female Kottayam gives us a strong and powerful female character. Although the film takes huge inspiration from Sriram Raghavan's
Ek Hasina Thi
, it still stands as a stylish and powerful thriller and the always reliable Fahadh Faasil again does magic in a role that's not so author-backed.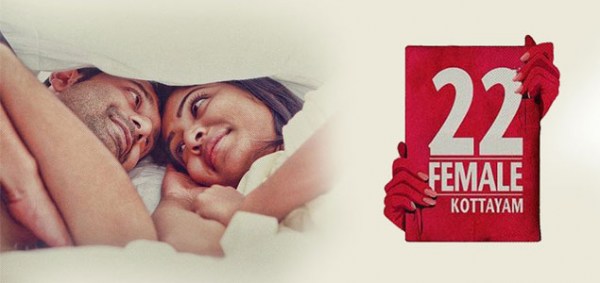 There are a lot of breezy feel-good films in Malayalam cinema but none comes close to the brilliance of Bangalore Days. The film encapsulates the lives of four cousins who move to Bangalore to fulfill their dream of living in the city. However, as much as they love Bangalore, it doesn't come without some major setbacks. The film, directed by Anjali Menon, is a breezy coming-of-age film that boasts of strong writing and great performances by the whole cast especially Dulquer Salmaan and Parvathy Thiruvothu.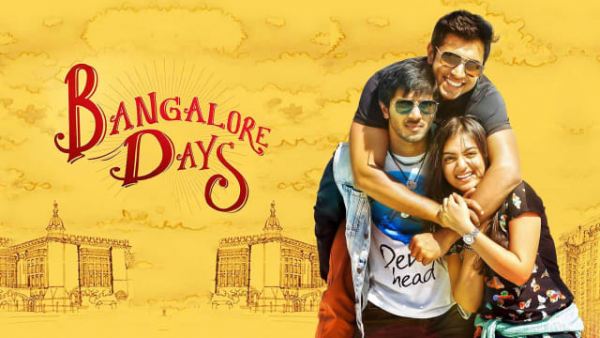 This 2016 thriller is as complex as it is simple. The film is about a photographer, who gets beaten up by a stranger for trying to solve a problem in his village and then tries to exact his revenge on the stranger. Although the film has a very thin plot, the screenplay turns it into a beautiful and complex thriller about masculinity and one-upmanship. Fahadh Faasil delivers some of the best actings you'll see in Indian films with his powerful eyes and body language. This is a must-watch for all those who love thrillers.